Oxide Copper Rod Type: UE-ODSIII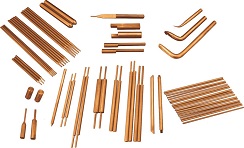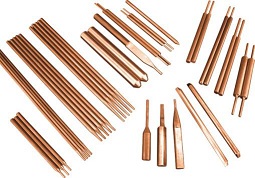 UE-ODSⅢRod

Outer Diameter(1m)

ship in 3 workdays

Stock at all times

Φ1.0、1.3、1.5、1.7、2.0、2.5

 

 

Φ3、4、5、6、7、8、10

Few stock

Φ13、16、20、22、25、30、55

 

※Can be cut processing according to customer requirements.
Cases of special processing (to meet the various requirements of customers, single sample, trial-produce, short-term delivery)
The unit length of the electrode materials sold in our company is 1m(copper).It can also be variously based on work piece shapes.
Other electrode materials can also be processed specially.
Pure tungsten, silver tungsten, copper tungsten, molybdenum, beryllium copper, chromium copper